The 7-Minute Breakfast For Fools
Let me take your confession: how often have you committed the utterly severe sin of skipping breakfast?
Hold on! I'm not going to sit behind my laptop and tell you breakfast is the most important meal of the day – have some faith in me, for cat's sake. Instead, I thought I'd just show you what happens when you do miss breakfast.
Your blood sugar drops and you enter "search & destroy" mode until you eat.
Your body gets so desperate for food, that you often treat it like a morgue and put all sorts of horrendous "items" inside it, including fast food.
This happens because your glucose and insulin levels need to be replenished after a whole night of fasting – when blood sugar falls, it leaves you feeling like our friend grumpy cat.
You can't kick ass without some fiber
When you consume a breakfast high in fiber (and low in evil carbohydrates), you feel less tired during the day. In other words, if you have breakfast the right way, you'll give yourself a nice little energy boost. Don't go jumping off buildings though, you still have a long way to go before you can do that.
*Insert another reason that will make you keep reading*
Let's face it – this blog post won't convince you to have breakfast. You've probably already seen enough proof that you should and also that you shouldn't eat in the morning (intermittent fasting, anyone?) Personally, I can't start my day without a healthy breakfast – apart from completely starving, I feel light-headed maximum an hour later. I know we're not all the same and many of you never feel hungry in the mornings – this doesn't mean you should indulge in a huge cup of coffee and not at least a little protein (or fiber) to go with it. I've been called a fool for eating breakfast before – many think it's a waste of time.
This made me realize that people often skip breakfast because they think it's too much work. This is why I want to share one of my favorite breakfast routines, which never takes more than 7 minutes to prepare. I have 5-minute routines too though, and every time they fight with the 7-minute routines, they win. I haven't prepared a prize yet.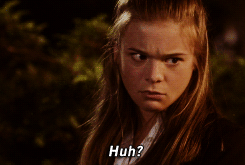 My 7-minute breakfast or this post is finally about to serve its goal… I think
Seems huge, I know. I can be a perfect example of an omnivorous domesticated hoofed mammal in the mornings. I mean pig – no more National Geographic for me after 8PM. Anyway, I added way too much oatmeal, but I still believe it's important to have some in the morning – plus, it's super easy to prepare.
4 minutes – Preparing the oatmeal
1 minute – Cutting up 2 prunes
1 minute – Adding some acacia honey to my cottage cheese
1 minute – Preparing 2 bread slices with smoked salmon
I almost failed math a few times back in high school, but I'm pretty sure this equals 7. Now, I know there are many people who claim  smoked salmon is bad for you because it contains a lot of sodium. That's true, however I'm not telling you to buy 2 kilos of smoked salmon and stuff yourself with it until your eyes pop. Translation: eat it in moderation, just like I'm doing here.
If you're careful with your other sources of sodium during the day, eating this much at breakfast is totally acceptable. After all, it contains tons of protein and vitamins, not to mention magnesium and selenium. Plus, ever heard of omega-3 fatty acids? They're the reason why so many of us take fish oil, which you can also see next to my plate. Tip: smoked salmon goes great with avocado, which is what you're seeing on the bread slices!
With or without my tips – enjoy your breakfast and if you choose intermittent fasting, make sure to talk to me (or write a blog post) about it – I love reading up on things I've never tried. I don't mind being a stuffed fool every morning either though! Yum.
Comments
comments