Cats Vs. Terrorists: Sorry, Counter Strike
It was a cold and cloudy night in Brussels this Saturday. The atmosphere was somewhat different than usual – not only could you hear a pin drop, but you could almost imagine all the people typing away at their laptops at home. It was a peculiar thing – the city was under lockdown, which never happens. Not that the soldiers and armoured vehicles don't make people feel extra safe and all, but there had to be something else to do instead of being constantly on edge. Apparently some men were being sought by the authorities regarding a speculation about a series of terrorist attacks. Uh-oh…
Next thing you know, the police asked everyone on Twitter to maintain silence about the counter-terror operations on social media in order to avoid alerting potential targets about their movements.
And this is where things got extra cool with a side of awesome.
Belgians decided to respond to that request by posting… cat pictures.
Yep, this time terrorists definitely didn't win. I've got to hand it to the Belgians – they sure know when it's time to get creative. I mean, for a person who enjoys the occasional (okay, I look at them every day) cat meme and drools over cats every 5 minutes I definitely never thought that pictures of cats can be used in this particular manner.
Punishes herself by not looking at cat pictures for 1 whole minute
Anyway, I'm known for always being that one maniac who never loses her sense of humor (or sarcasm) no matter what happens – so this really put me over the moon. There are apparently other people going full speed on the crazy train and I love it. Honestly, isn't this just a remarkably powerful way to use social media in showcasing a real emotion? And I'm not talking "I felt lonely so I took a selfie in the bathroom and Instagrammed it" kind of emotion – I'm talking giving the finger to a bunch of lowlifes by shouting "we are not going to lose our sense of humor over this!"
This couldn't have come at a better time with social media being in the crossfire lately and people blaming it for new recruits joining ISIS or double standards related to the Paris attack. We repeatedly tend to forget that it's merely a tool which, in the wrong hands, can be deadly, yes, but in the right ones can be nothing short of a miracle.  If you want more proof, just get some popcorn, pull up a blanket and check out #BrusselsLockdown on Twitter. It probably didn't save anyone's life, but for me
Nowadays, anything good that has the power to unite a whole nation can be deemed miraculous. [Tweet this]
"My excitement level while looking at every single post was up the wazoo. Who knew cat pictures would be a tool used to metaphorically fight against terror threats?
The best part about it that many fail to realize due to the sheer awesomeness of the situation: these posts successfully buried all legitimate intelligence related to police movements that someone might have shared (inadvertently or not).
I know, I know – with all the cat videos being posted daily… well, everywhere, haven't we seen enough cats already? Well, I don't know about you, but I prefer seeing this:
   to this  
Let's just think about it this way: the Internet did what it does best. And people got creative too!
Bottom line: Let's not keep forgetting that social media is not all bad. In fact, it can be great, if only we figure out a way to put it to good use – just like the people in Belgium. It's all up to us and we have to admit the Belgians showed true spirit when they chose, in the most imaginative way possible, to support their police services. I'd say we can learn a thing or two, don't you think?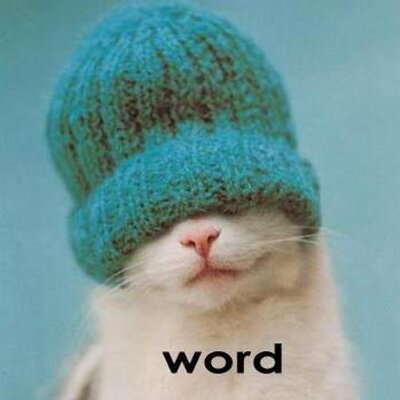 Comments
comments