Are 10 Reasons Enough To Fall In Love With Sarajevo?
An incredibly spontaneous trip to Bosnia and Herzegovina for a conference led me to Sarajevo in springtime (end of April) and you know what? My trip was so great it finally pushed me to expand my blog and add a travel section to it. I know, it's been long overdue.
Reason #1 – Is it me or does this place look too authentic?
It looks authentic, because it is! But my first thought after seeing all the bullet holes on the buildings and after my interesting tram experience was the same – it looks like the war was just a few years ago.
You can see some super expensive malls and a lot of new building as well, of course, but you won't feel like you're in a crazy modern city. You'll feel like you're in Sarajevo – a place where a huge tragedy took place and that people will never forget. And neither will you after your visit!
Reason #2 – The old town is simply unique

Even with my incredible amateur photography skills you can just feel the cozy atmosphere while you're looking at this. The narrow little streets, the water pipe bars and coffee places, the people selling all kinds of (sometimes weird) things, the tourists looking desperately for something they saw on Trip Advisor… And oh my God, the view.
Sarajevo's old bazaar and the historical and cultural center of the city or, in other words – Baščaršija – really is worth a visit. It was built in the 15th century! It doesn't hurt to book a hostel right in the middle of the Old town either – then you are a walking distance from all the cool little shops, bars and coffee places.
Reason #3 – The language
Okay, I'll admit that's probably just me (since I understand most of it) but I seriously LOVE how Bosnian sounds! Especially the intonation – it reminded me a bit of the Italian intonation, but in fact, the only similar thing is that both languages have a very distinct pronunciation. To me it almost sounds like a song 😀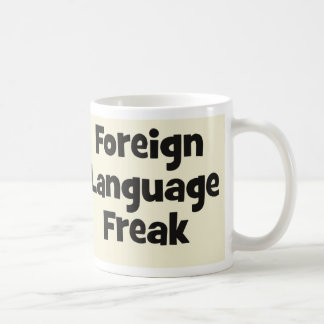 Reason #4 – Ćevapi
As a big fan of healthy food and a self-proclaimed hater of any other type of food, I can honestly say I LOVED this thing. It looked so disgusting to me at first, plus I can't take heavy and greasy food, but this tasted really, really good.  Probably mostly because of the kajmak. Don't be afraid to try it for the full Bosnian experience! (You can literally find it ANYWHERE).
Reason #5 – Did anyone say amazing restaurants? And did you also say gorgeous views?
There was no doubt when we arrived that we were going to try out the "Park Prinčeva" restaurant on the very top of the Old town (in the mountains). Result:
a very cheap taxi drive from the Old town
an incredible meal (also cheap if compared to eating in such a fancy place in countries like Denmark, Germany, etc. Even Bulgaria!)
great service
breath-taking view of the town
I also went to the restaurant in Radon Plaza Hotel, apparently the most luxurious hotel in Bosnia & Herzegovina. What's so special about it? The restaurant is revolving and takes about an hour to go the full 360 degrees, so you get the chance to see the whole view. Which, of course, was astonishing:
And the prices – not that bad. Not a super cheap place, but it was okay considering it's the most luxurious hotel in the country (If that's even true).
Reason #6 – The people
As a Bulgarian I'm not terribly used to nice people (yes, my country is super beautiful and yes, the people there mostly suck) and I didn't expect that from Sarajevo either. I was really taken by surprise with how polite and open everyone was, always ready to take a picture, explain something or just pass by and smile to you. Officially impressed!
Reason #7 – The architecture
There has been a lot of construction and re-construction after the war, even though, as I mentioned, you can still see very clearly that it happened. In fact, the Ottomans, the Austro-Hungarians, the Yugoslav wars and the Siege of Sarajevo have definitely left a big mark on Sarajevo's architecture, thus putting it on top of my list of Europe's most interesting and exciting cities to see. The Astro-Hungarian style buildings are quite beautiful…
…but one of my favourite newly renovated buildings was definitely the National University Library:
Reason #8 – The Memorial Gallery…
I'll admit, this is definitely not for everyone. Many people just want to enjoy Sarajevo's clubs, bars, restaurants and a few sights. I went there knowing I want to understand better the history of the place with its horrible details and terrifying facts. This gallery is definitely the place for that. There was crying, there was hugging (especially since I went there with Bosnians) and there was gasps of terror while looking at the 3 short movies on the screen inside. I came out sad for all the people who lost a loved one because of this unnecessary tragedy but also happy because, in a way, I felt closer to my Bosnian friends and to the country. I would definitely recommend it for those who want the full experience!
Reason #9 – Coffee.
I don't drink coffee, but after hearing (all day long every single day) how AMAZING!!! Bosnian coffee is, I guess it's worth a mention. Plus, I think if I don't include it many angry Bosnians will hunt me down and cut my hair off while I sleep. I think people already have a desire to do that every time I tell them I don't need coffee to be alive. Ah, the looks I get:
Reason #10 – Cheap, cheap, CHEAP!!!
For the average traveller, this is a shopping heaven. Of course, as with every place that is super cheap, I ended up spending way more money than I should have – that's the allure of it. It's a trap!!!
Aaanyway… think 10€ hostels and 2€ lunches. My hostel was in the heart of the Old town and it was really cozy and pretty with great people working there. Also – I don't know if it was the prices in Sarajevo, but there is just some spell on people that makes them go inside and buy half of the shop when they see a DM.
It certainly made my credit card suffer. Bottom line: enjoy it while you're there!
---
To answer the question in the title: FUCK YES!
For me it was more than enough and I can keep going and going about how much I loved it there. But before you go and book your trip I want you to have one last thing in mind: the spirit of this place. Just think about it – these people love this city so much that they stayed there and didn't abandon it even when they got into the crossfire. They are incredible and determined to rebuild this gorgeous city and it's something you won't see in many places. So put it on your "to-visit" list that I know you have and don't ignore it, because you'll definitely fall in love! 🙂
Comments
comments